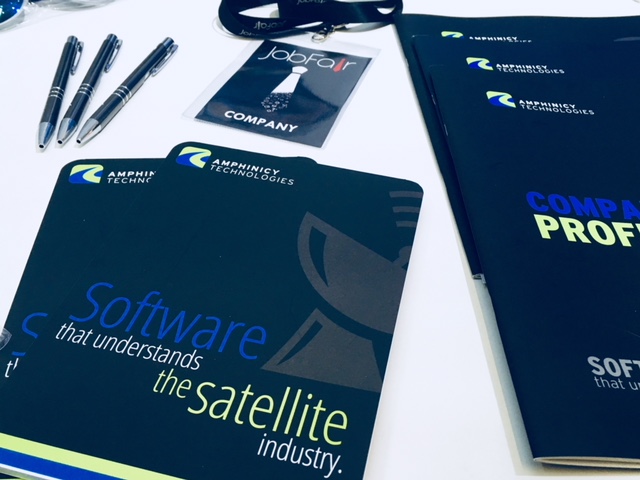 If you are reading this blog post, it is safe to say you are at least a bit interested in Amphinicy. Our webpage and our social media profiles offer enough information about what we do and what kind of projects we work on. However, if you still didn't get an answer to a question about what it is like to spend time at Amphinicy, read on and find out more!
Amphinicy was founded in Zagreb 18 years ago, and from the very beginning, we have been working on software for the satellite industry. Three years later, we founded an office in Luxembourg. Our two offices now have more than 40 employees, most of them located in our Zagreb office. But, enough with the formalities, let's skip to the fun stuff that happens in our Zagreb office between dedicated work on various projects.
First, our office space - you can't beat this location! 
We are located at Zrinjevac, a popular square and park in the town centre. All means of public transportation are near, and there are lots of cool places to eat during the lunch break or just to take a relaxing stroll. We are a bicycle-friendly company, and we have at least a dozen bicycle parking spaces in our building. The building itself, palace Medakovic, is quite impressive in a historical sense. It was built in 1887, and today, it holds its almost original look. In an age of large, open-office spaces, with clean and sharp design, this building and our office are something else. High ceilings with impressive ornaments, large balcony overlooking the fountain, hardwood floors - can't beat that, can you?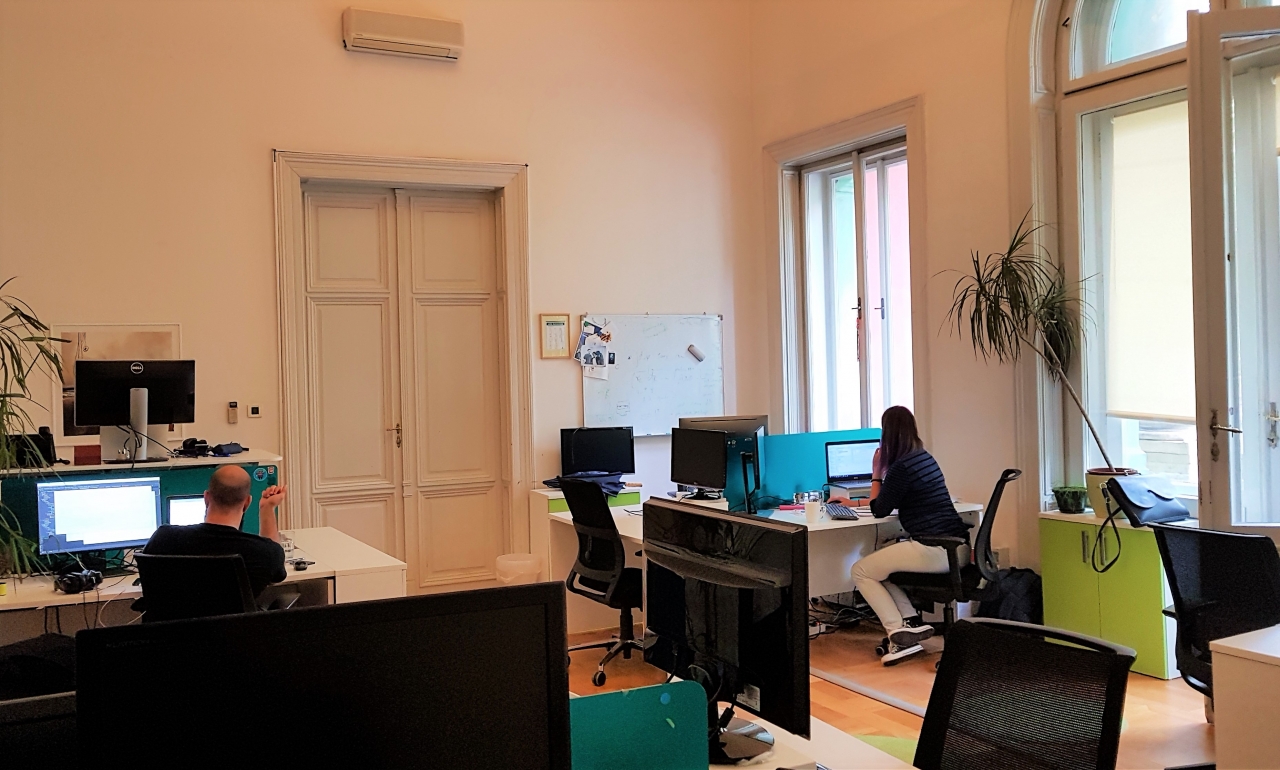 Maybe you're not an interior design enthusiast and want me to skip to the "good stuff" - education and perks? Well, alright. 
All of our colleagues go to conferences, meetups and/or attend online lectures while at work. However, we also have something else, directed toward sharing knowledge among our colleagues - regular internal lectures, demos and tech sync meetings. Why always go somewhere else when we have so many talented and knowledgeable people here, in the company? The turnout is always high and surveys about the lectures we conduct after they're done enable us to grow and develop our presentation skills further.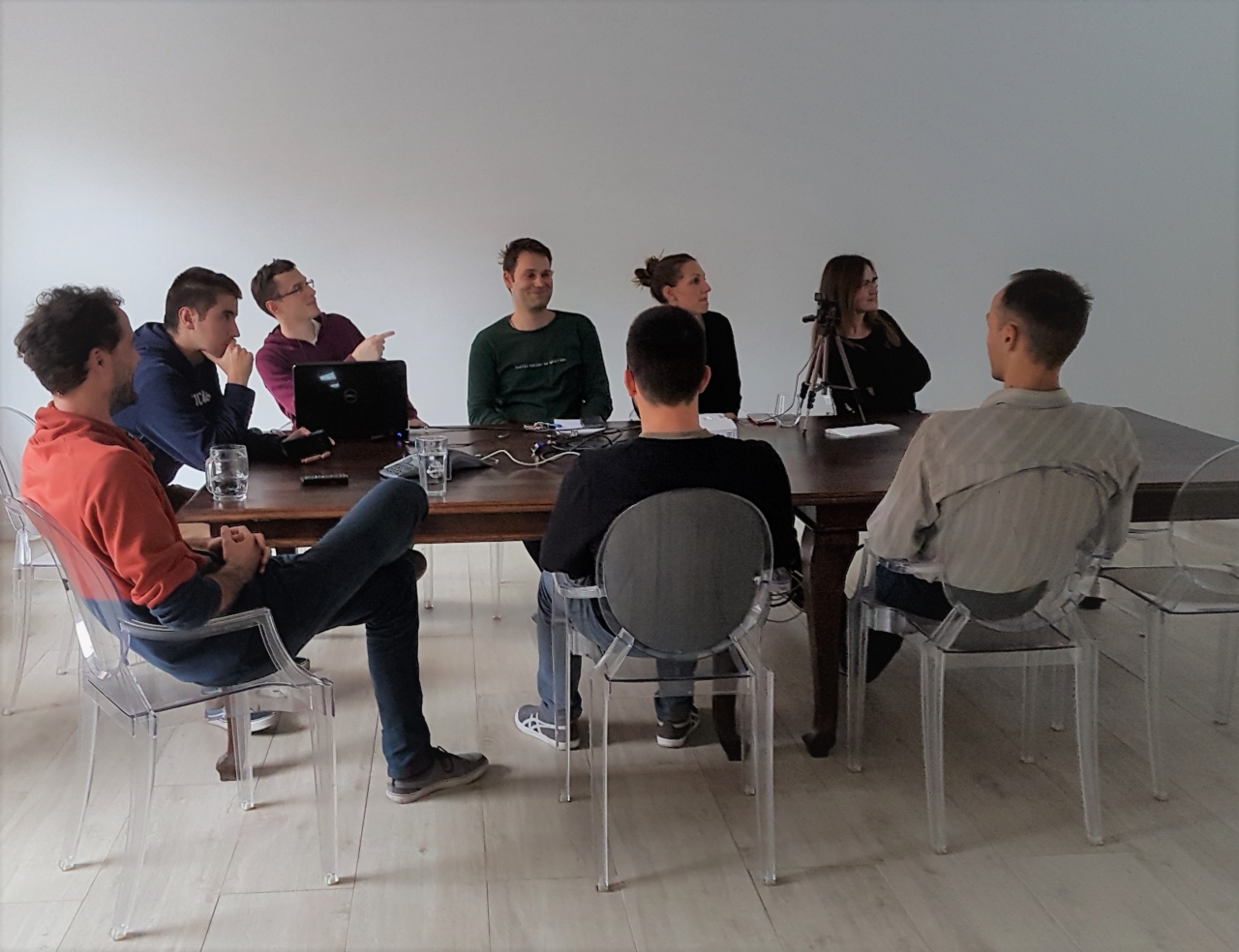 In the mornings, a good cup of tea or coffee is essential to boost our level of awakeness and to start working, so we make sure always to have a good selection. On some days, we enjoy organised home-cooked lunch at the office, grandma approved. :) On others, we enjoy the variety of places to eat in the town centre. After the working hours, we have tap craft beer available in our dining room/hanging-out area and colleagues/music enthusiasts to make playlists for a smoother conversation.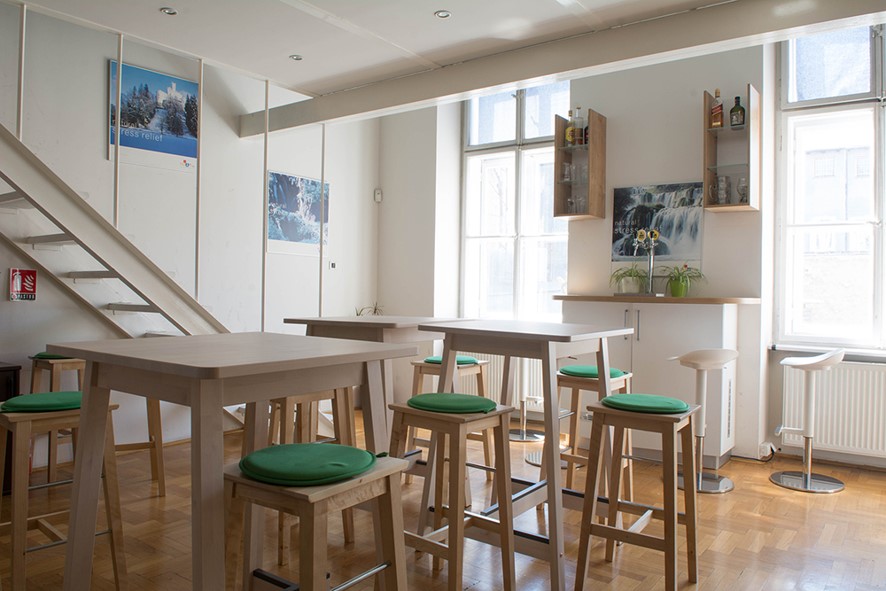 Twice a year, we all get together - on our annual team-building, at the beginning of the summer, and Xmas party, in mid-December. Unfortunately, I can't give out any more details, because what happens at team-building/Xmas party, stays there. ;)
Did I manage to spark your interest? Yes? Good! Let me finish the blog post with information about student internships and our hiring process.
We are always interested in getting to know new people, thus open applications are welcome! You can always take a look at our Careers section and send us your application; we will respond to it as soon as possible. 
At the moment, we are expanding both our Luxembourg and Zagreb office, so feel free to apply. Our selection process usually consists of a short phone screening, an easy task you can solve at home, a face-to-face interview and it ends with a day in office. We believe that hiring is a two-way process and that sometimes a decision to change companies can be hard. The work environment is a big part of that decision, so day in office is an ideal opportunity to find out how it would be to work here before you potentially accept our offer.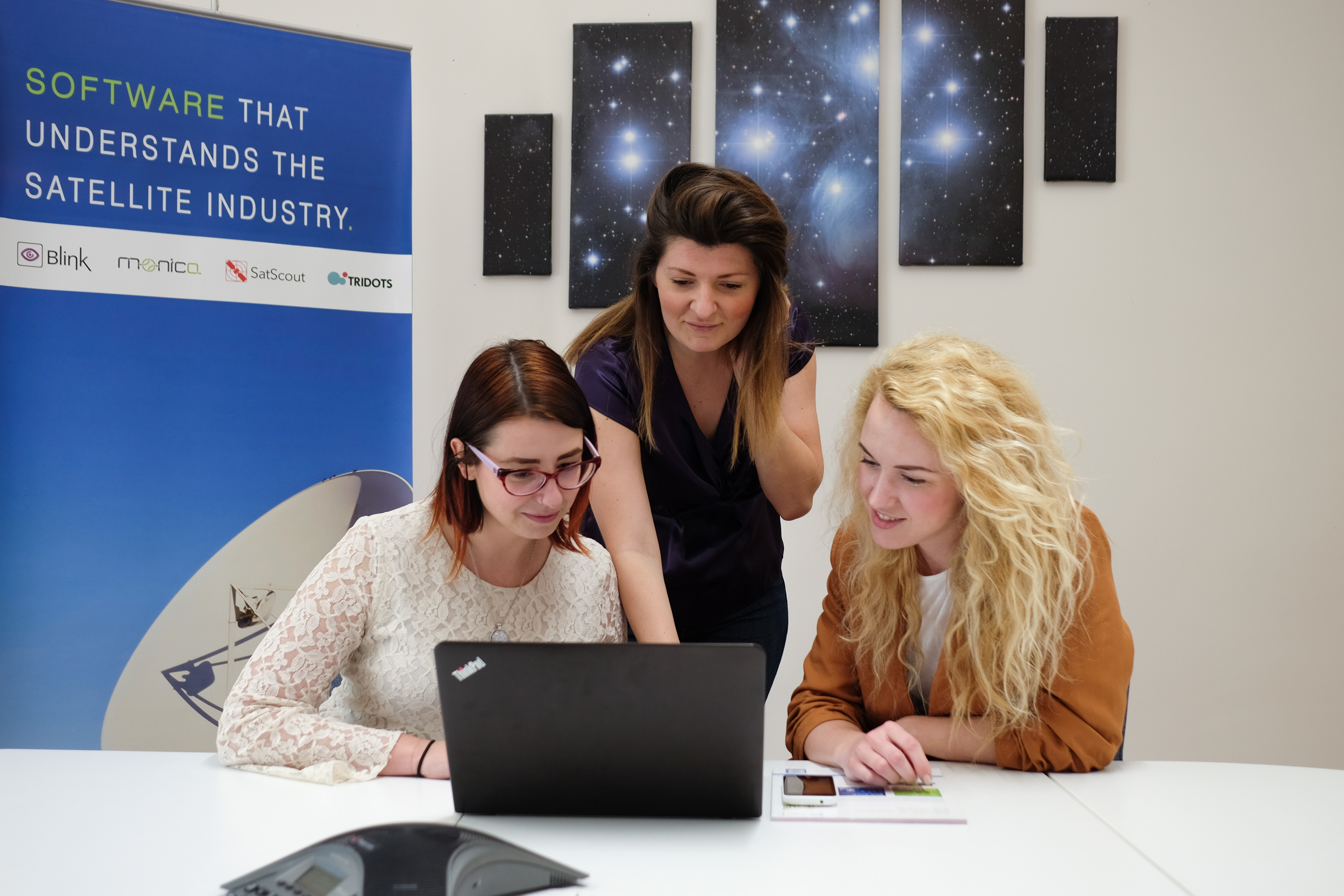 If you're a student, you can apply for student internship - a couple of our colleagues have started working at Amphinicy that way. Every year, we attend Job Fair, where you can find out more about us, but we would be more than happy to get to meet you or answer your questions all year long. Last year, we started a cooperation with FER, through summer internship program for students who just finished the 1st year of their Master's studies and we plan to participate in the years to come as well.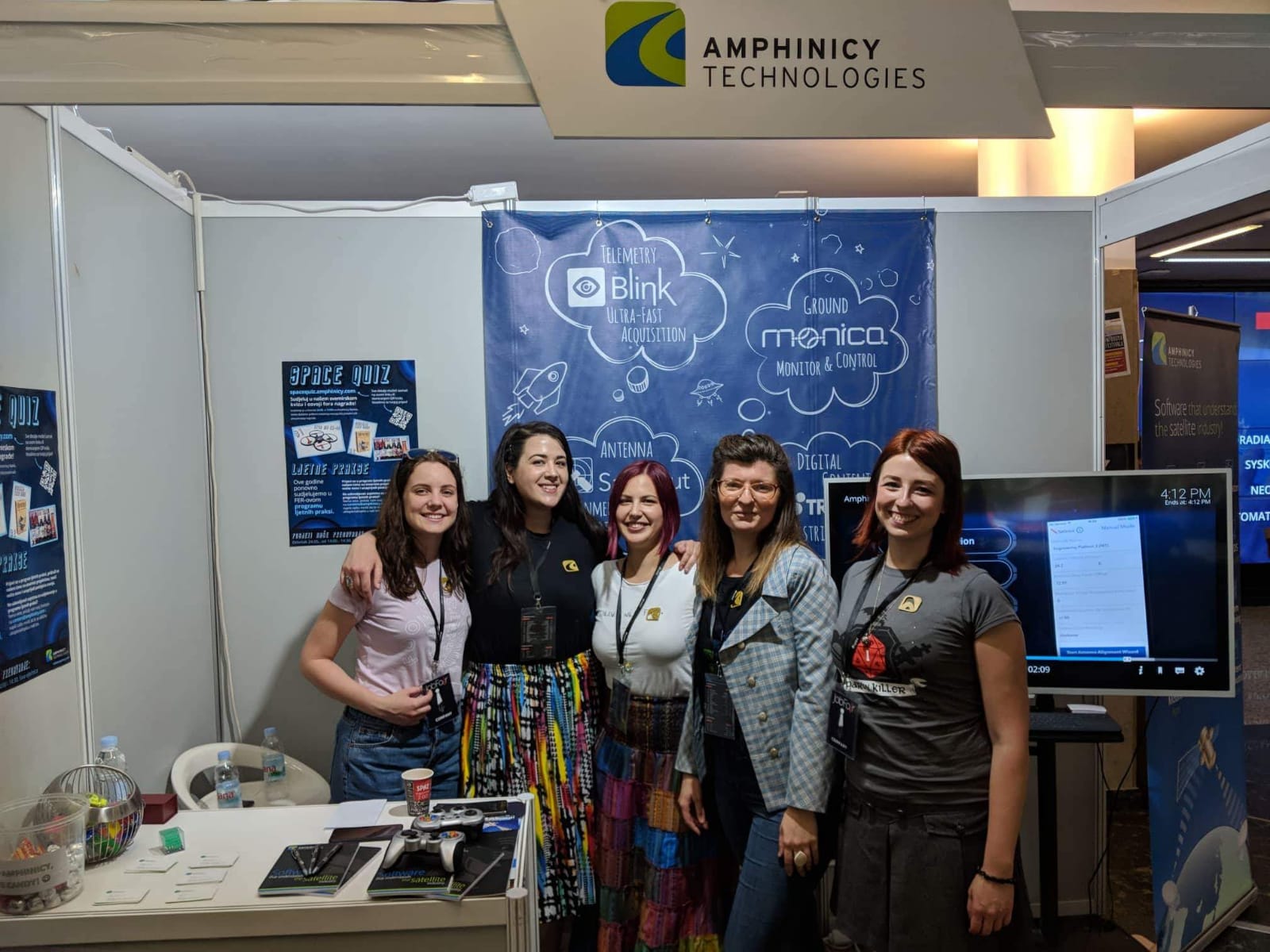 This Friday and Saturday, October 6th and 7th, we will have a booth at WebCamp Zagreb, so you can talk to us in person there.
I hope that I managed to answer all of your questions and spark some interest. If you think your skills and experience would be a good match with what we do and would like to continue your career at Amphinicy, contact us. We look forward to meeting you! :)