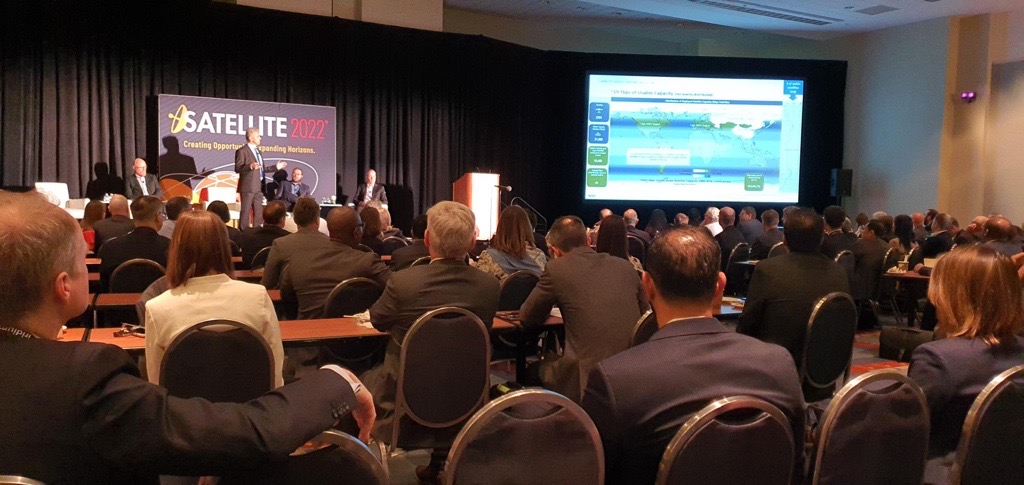 Another Satellite Show in Washington DC is behind us. Although we missed being on its 40th anniversary, we still participated as exhibitors in the 41st edition of the well-known industry event where the ground loves the sky (where both space and ground segments are represented). After two years of wearing masks, minimal personal contact, and pandemic measures, this year's Satellite Show brought the closeness we've all missed. Being able to look people in the eyes while shaking hands after a long time was magical. We could get the same vibe from others in return, which shows how much everyone missed personal contact. There were many visitors and exhibitors this year. Indeed, everyone cares about meeting in person and getting things back to normal!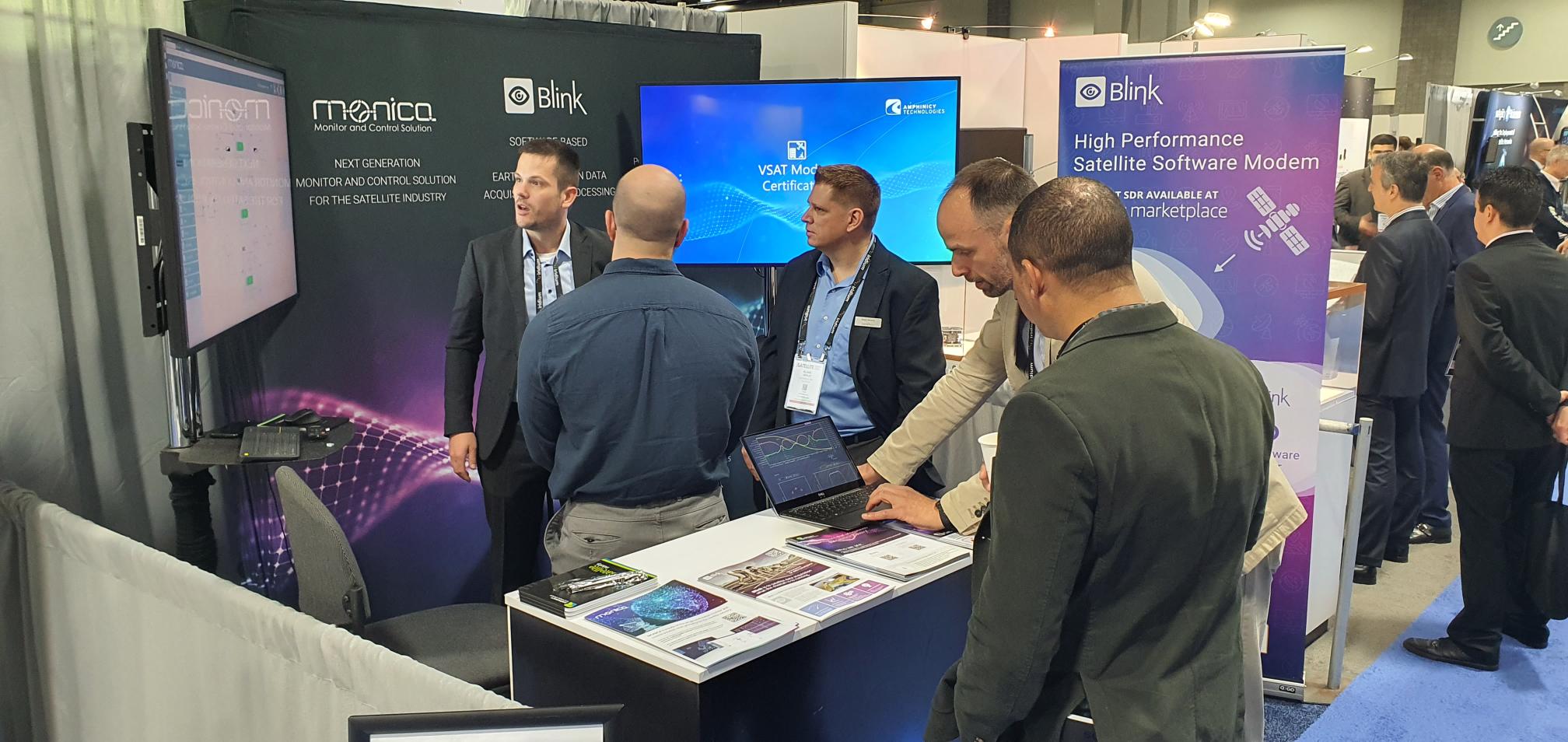 Such gatherings are an excellent place to be to hear about the direction in which the satellite industry is moving, and about what we might expect in the future. One of the highlights is the consolidation of the orbits. Although at first, it seemed like LEO, MEO, and GEO are competing, things are slowly changing. Everything is moving in the direction that one day a hybrid network will consist of satellites from all three orbits and take advantage of each of them. To enable a hybrid satellite network, cloudification, and virtualization of networks and services are important. Amphinicy Technologies is among the pioneers in this field and this event has shown how much Blink, our software-defined modem, can contribute to and facilitate this process. The complexity of satellite systems is growing, as well as the amount of information. For satellite and ground station operators, it is important to have timely information about the overall health of the system in order to be able to react in time. In the unstable times, we live in, it is not that simple. This is where Monica jumps in, showing what a new generation of ground segment monitoring and control should look like and why it is important to have a system that allows hybrid operations while being independent of the type of equipment it operates on.
To sum it up, everyone agrees that it was a great show. And now - it's time to start signing contracts, run some good tests, and provide some good value to users! ;-)
Marjan Patača is a Presales Specialist at Amphinicy Technologies. He is responsible for answering all questions about Monica. He can guide you through the process until you set up and start using your first Monica system. Write to Marjan if you want to learn more!
---
The company's participation at Satellite 2022 has been co-funded by the European Structural and Investment Funds (European Regional Development Funds, Operational Programme Competitiveness and Cohesion 2014 - 2020). 
The content of this article is under full responsibility of Amphinicy Technologies.
​​