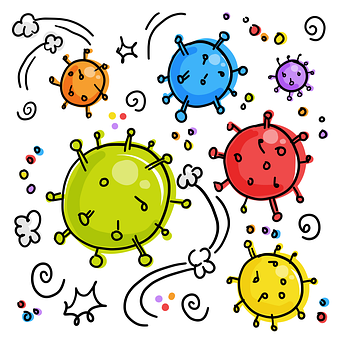 How do we live and work with Covid-19 knocking on our (office) doors? In the first part, we learned about how our consultant engineers live with the situation, and what their hopes and expectations are. It's time for our managing director to have a few words on this as well – some of his experiences are most likely the same as for the others, but having a completely different responsibility, the perspective is also different in some respects.
Traveling differently than the other colleagues, Covid came as a big hit. "I was caught by the Covid situation when I was on a business trip to US. In a week the situation worldwide escalated from "it's just a serious flu" to "let's terminate all flight connections from the EU to the USA", he remembers. Things like this have a dimension that must not be underestimated.

The way you do business remotely, suddenly, with not meeting customers in person, requires an effort. To be initially locked away at home, from your office, has similar dimensions. "At the beginning working from home was a nice idea, but soon it became an organizational nightmare - due to the fact that we were locked at home with two small kids!" Like all other children, these were kept away from nurseries and kindergarten as well. The solution sounds funny, but added to the situation: "Luckily, we had my parents being stuck in Luxembourg due to travel restrictions, thus they helped with the kids. So, it was more time with the family on one hand vs. bad work productivity on the other. In the end, both my wife and I ended up going to the Amphinicy office on a regular basis, to work from there." It does not require too much imagination what an entire family, being stranded across Europe and under the same roof for several weeks, may be like. All ended well, eventually, and upon their return finally, they probably invested a good measure of time into their neglected garden.

The challenge from the perspective of someone managing a business is a quite tough one, though. You don't know what's happening, and in how much time, and whether there will be a solution in short, middle or long term. "During March/April 2020, I didn't know how many projects will continue, whether there might be any termination, what to do with our people if projects were put on hold. I was regularly trying to call the customer, looking for government-supporting measures at the same time - trying to navigate the whole business into the right direction and being prepared for the worst. In the end all went well, but it took a lot of coordination effort."

Another challenge is the simple loss of contact, as already mentioned before. It is quite different to see (or not) someone during a video call as opposed to meeting in person, and perceiving feelings and situations immediately. And, with a personal appointment, the other person is there, while now, suddenly, contact is more difficult. "Of course, it was hard reaching all these people (via phone, mobile, mail). I was used to do this kind of things in face-to face meetings, and suddenly all was remote. At one point we switched to Teams so now it's much easier. Still, I prefer face to face meetings for certain discussions, and hope we will be able to meet in person soon." Another part is the immediate communication, which lends itself to feeling vibrations and tendencies. "I had regular visits to our customers and was advised and hinted about a lot of things in these meetings", he says, "It was easier to get a vision of new projects, and define the roles of our SatCom engineer, as well as the strategy we might take."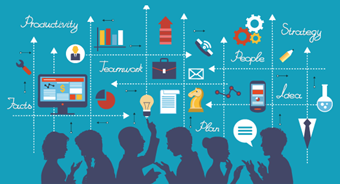 The great hope remains, like for the other colleagues, a medical solution on the horizon and which will offer the possibility of returning to a work and family life that will be different, but similar, to the one before the crisis. "I hope that schools and nurseries will not be closed again, but even now the kids are more at home, which makes it harder to be in the office every day", is a statement emphasizing the difficulties of juggling two lives, at work and at home. But still, the optimist steps forward. "I'm glad that things are still functioning, even when remote. With the new vaccines announced, I hope things will get back to normal soon." The 'new normal' might be slightly different, but a completely new way of communicating and exchanging has already begun. And also, the hope remains that all others feel the same way and open their doors to remote work much wider than before. It seems that people have started finding a different way to managing their previously separated lives and have started to recognize the benefits of being more independent – and often happy - in finding a balance between home and office.