Thursday, Apr 30, 2015

- Posted by admin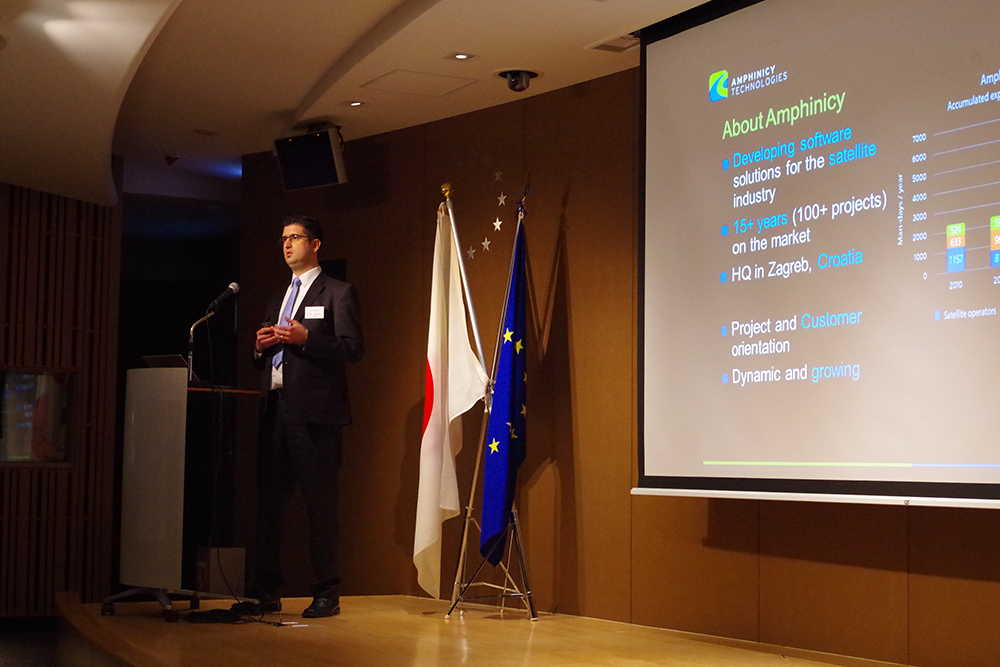 Earlier this year Amphinicy Technologies has been invited by EU-Japan Centre for Industrial Cooperation to participate in EU-Japan Partnering Support Mission in the Space Sector. The mission took place in Tokyo from 9 to 11 March 2015, as a Business-to-Business event with the objective of boosting industrial relations in EU and Japanese space and downstream industries.
European companies invited to participate in this mission are all involved in developing technologies/know-how in at least one of the 4 following market segments: 1) Space-based components and systems (launch, ground and space segments); 2) Satellite Communications (SatCom) value-added services; 3) Earth Observation (SatEO) raw data, processing techniques and applications; and 4) Satellite Navigation (SatNav) downstream applications.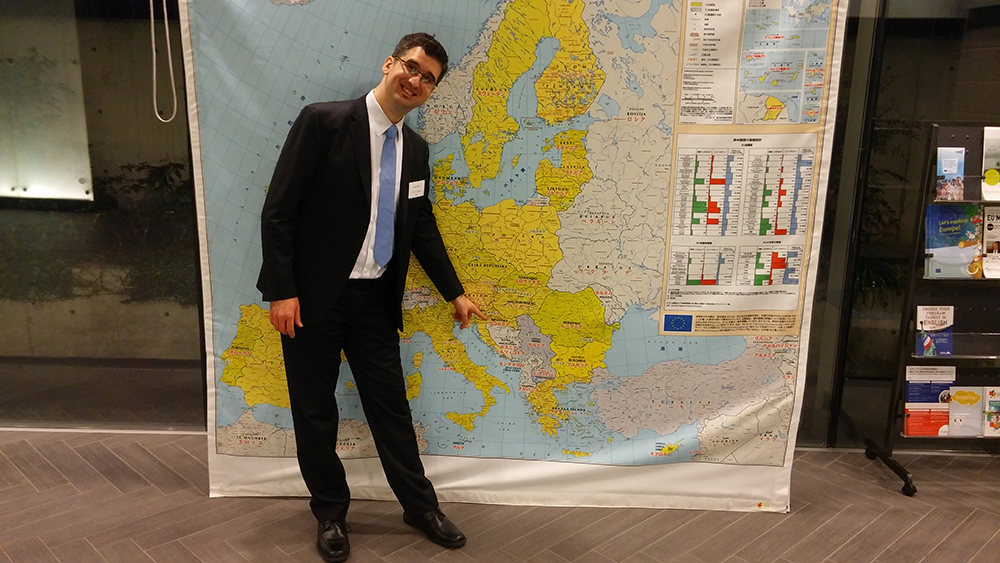 Amphinicy Technologies has been selected to be a part of the elite club of 15 companies and was given the privilege to represent EU space industry.
This mission was a unique opportunity to engage in B2B partnership discussions between European and Japanese stakeholders involved in this challenging market sector. The mission also offered an insigh into Japanese space industry and organized a networking seminar with direct contact to the Japanese industry, B2B sessions, round tables with space market experts, stakeholders and Japanese space governmental officers.

Different culture – new opportunities?
Before starting the trip I was aware that there is a huge difference in cultural dimensions between Japan and the "Western world". I realized how important cultural dimensions are for international business during my MBA education. Therefore, I used the existing web portal (which I strongly recommend!) to prepare, understand and enhance my "cultural intelligence."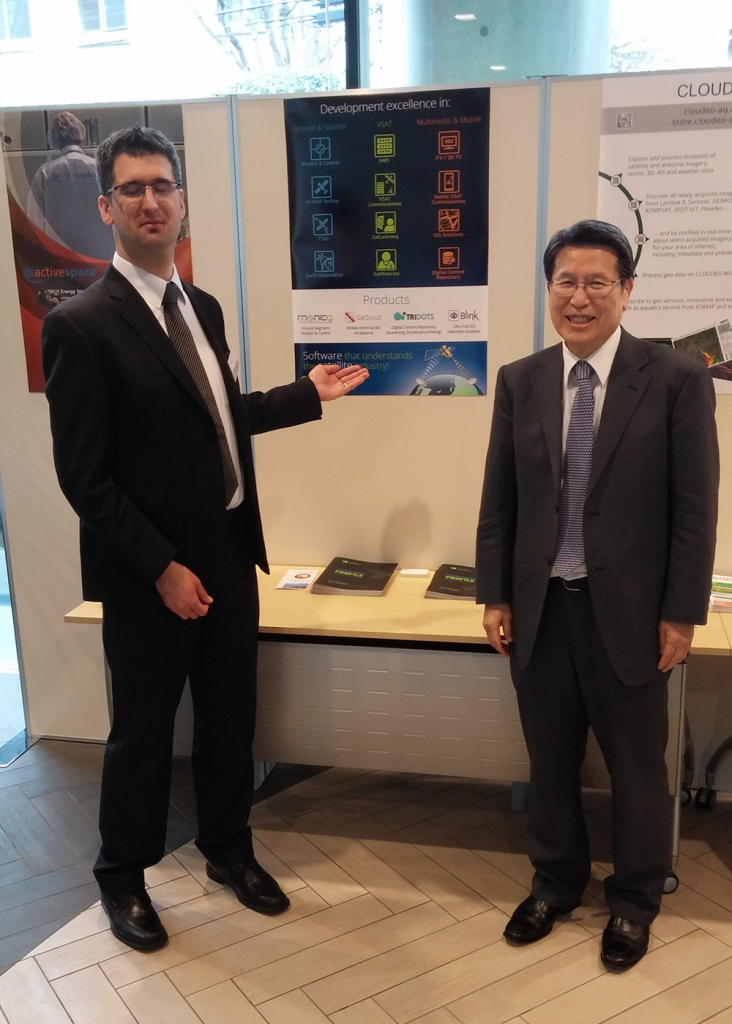 In Japan everything is about gaining TRUST. This is the primary focus of  building business relationship. Of course, you have to target the market properly, have a good complementary product, etc. but in order to start a proper business collaboration you have to gain trust.
Another thing that surprised me a bit is a big language barrier – English is still not widely spread and even Latin alphabet is not a preferred way in business communication. So, the way to be sure you are understood properly is to use an interpreter, usually a very nice and polite lady that makes sure the message is properly transmitted to the other side.
EU - Japan center did a good job organizing the event, although it was organized on a short notice. They managed to gather some of the main associations from Japanese Space sector, namely Japan Space Systems (JSS), Satellite Positioning and Research Application Center (SPAC) and The Society of Japanese Aerospace Companies (SJAC).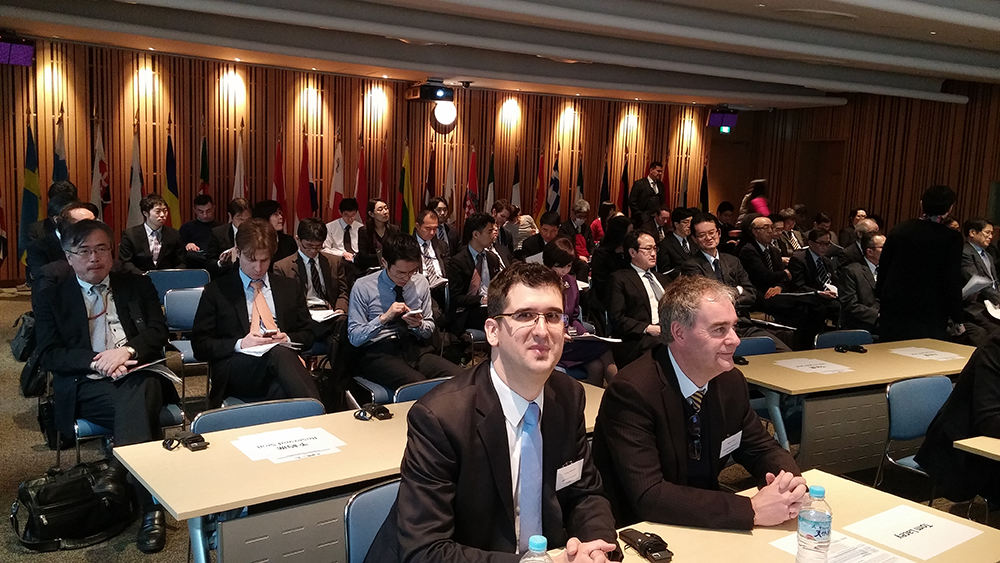 Japan recently brought a 10y SPACE program worth $41B! This information by itself tells that Japan is still a big space player, and will only get bigger in the future. It was interesting to see that only 2% of this budget is dedicated to communication satellites, while most of it will be used for Earth observation, human flights and launchers.
It was, as well, very interesting to see a big overlap between European and Japanese space programs – both are working on positioning and rescue systems - QZSS(Japan) and Galileo (EU), both are developing data relay satellite systems, both are involved in Earth observation missions (Copernicus in EU, IGS in Japan), and new small launching vehicles (Epsilon in Japan, and Vega in Europe).
So yes, there are a lot of opportunities for EU companies! Traditionally, Japanese companies are focused on hardware and embedded system manufacturing, not so much on software. When it comes to satellite industry the biggest manufacturers are NEC and Mitsubishi, followed by satellite operators like JSAT and BSAT.
We had B2B meetings with both satellite operators and there is, without a doubt, a huge window of possibilities for collaboration. Japanese usually don't have their software development, they mostly buy COTS form Western companies. So, this is a perfect gap that can be filled by Amphinicy Technologies – providing tailor-made solutions for space industry in Japan.
A follow-up is already bringing some fruitful discussion, let's see what future brings!