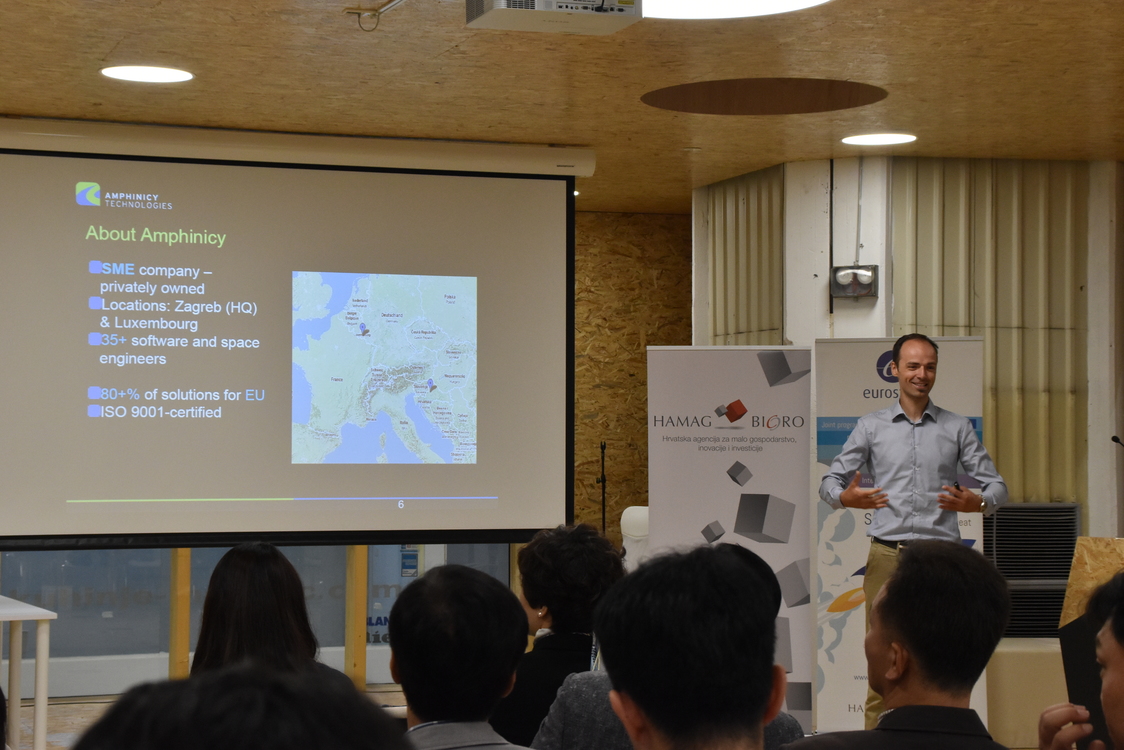 Last Friday, September 15th, the Croatian Agency for Small Businesses, Innovation and Investments (HAMAG-BICRO) welcomed the South Korean delegation as a part of special training in Croatia, Slovenia, the Czech Republic and Austria. 
Ms Lee Kyoung Mi, director of the Chungbuk Institute for Assessing Regional Programs, presented a 26-member delegation of scientists and researchers from the Republic of Korea who came from 11 different research and development institutions.
The purpose of their visit was to strengthen international cooperation, exchange research and development information and improve networking.
Amphinicy was one of two companies invited to represent the all innovative Croatian companies working on state of the art technologies in rapidly advancing areas of industry, as well as to discuss the importance of national and international programmes designed to nurture and support innovation, such as those offered by HAMAG BICRO.
We were pleased and honoured by the opportunity to address the delegation and look forward to similar events in the future.