We are looking for a software engineer to work on our customer's award-winning satellite Network Management System. This is a critical part of the multiservice satellite communications platform that allows satellite service providers to build and adapt their network easily as their business grows. The job is based in the center of Europe, in the multicultural city of Luxembourg.
You will be an integral part of a committed team of experienced, friendly, and talented colleagues, who are passionate about software development and support each other perfectly. You'll have the chance to work with cutting edge technologies and take a leading role in shaping the satellite communications of the future.
You will actively participate in the development process of the overall NMS architecture. You will make suggestions to improve the design and functionality of a platform which has a large, deployed base and is a key component of our customers' infrastructures. You will also occasionally visit our customer and discuss the ongoing projects and progress within the scope of your tasks. Most of all, you appreciate good and clean code, which functions impeccably.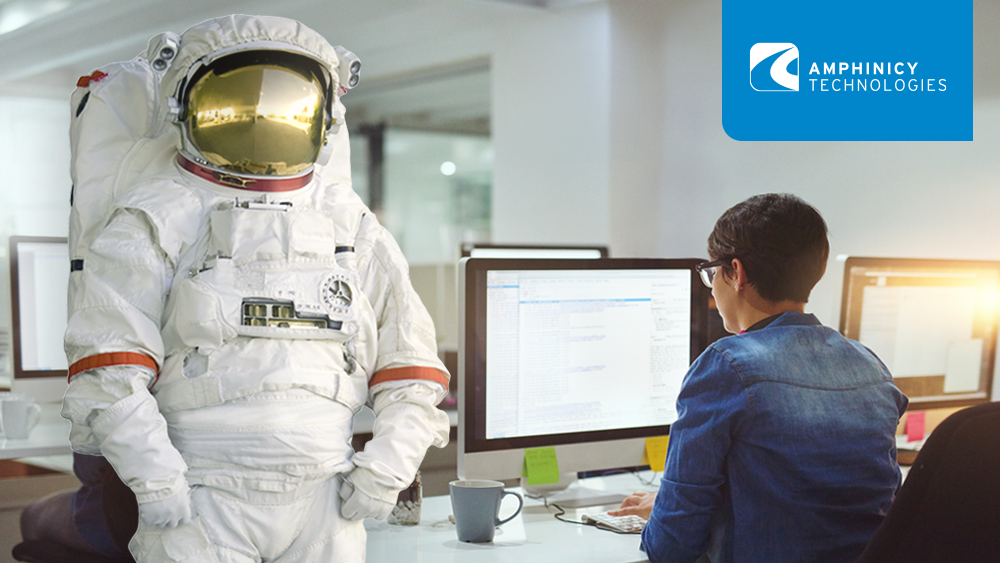 What we are looking for
A multidisciplinary software engineer with an overall intermediate level of development experience
At least two years of experience with Python
Experience with Grafana and TSDB databases
Any experience with Java and/or Angular will be an asset to the role

You take a holistic approach and are not afraid to jump in and get your hands dirty even in areas which are not your expertise

A bachelor's degree in Computer Science, or equivalent experience

You are comfortable in taking over the ownership of several parts of the NMS, being responsible for their design, implementation, and bug resolution
You are self-motivated and enjoy taking an active role in helping to shape the parts of the product that you'll be responsible for
You enjoy troubleshooting complex issues in highly integrated environments and finding (and correcting) the root cause
You are comfortable working in Agile mode
You have worked with GIT (and even Bitbucket in particular)
You hold – and this is essential! – an existing and valid EU work permit.
Good communication skills, written and spoken English at C1 level
Above all, you are an excellent team player
What we offer
An attractive salary and relocation package
A comprehensive training plan, starting with onboarding, which caters to your development needs and helps you achieve your career goals.
A supportive environment where people come first

Flexible

and remote working options
An opportunity to work in a challenging fast-paced environment with the latest technologies which affect the lives of billions of people around the globe

Work-life balance

which includes an exciting lifestyle in the heart of Europe, in the multicultural city of Luxembourg
Who we are
Amphinicy Technologies is a leading provider of complex software solutions for the space industry. We have been delivering solutions to the top players and organizations in the satellite and space industry for over 20 years, from our two offices in both Croatia and Luxembourg. Our engineers are leading experts in the domains of Satellite Communication and Earth Observation, and our unending focus is the perpetual improvement of the quality and efficiency of our state-of-the-art solutions in a creative, enjoyable, and supportive work environment.
Luxembourg
Luxembourg is situated at the crossroads of Europe, between Germany, Belgium, and France. Despite its small size it sports a powerful economy with several well paid and diverse job opportunities, and with long-term career prospects. World-class infrastructure, one of the best healthcare systems in Europe and a vibrant and multicultural night life complete the puzzle of one of the best countries to live and work in.
Apply
Does this sound interesting to you? Please send us your questions/CV at careers@amphinicy.com or simply fill in the form below.