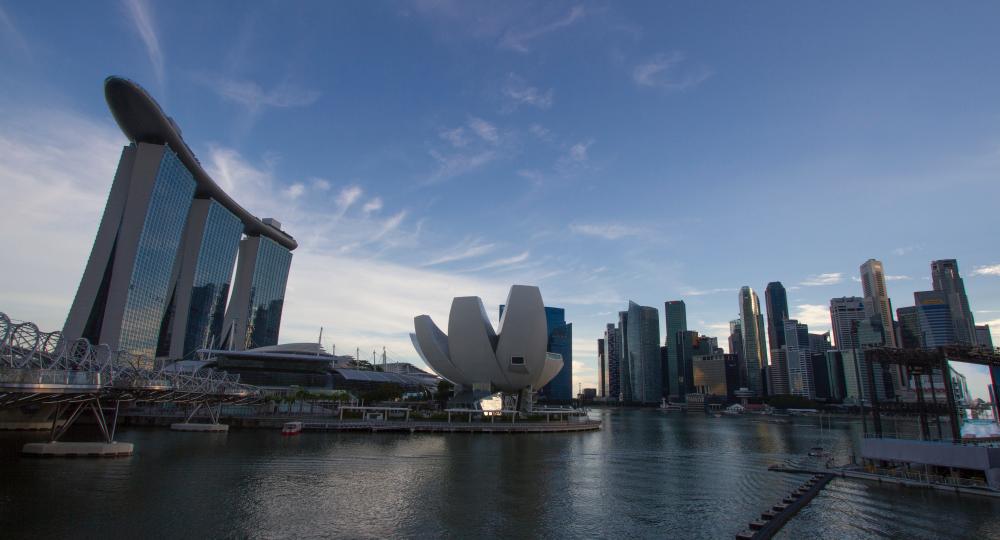 CommunicAsia 2018 (part of the ConnecTechAsia 2018), held June 26-28 in Singapore was a must-see event. During those 3 days, you had to be full of action to get the full experience. It meant visiting all levels and playing with technologies at many booths.
For the first time, Amphinicy visited this event. We had a chance to enjoy a variety of communication technologies at a glance. The exhibition took place in Marina Sands Bay Expo and Convention Centre on several levels.
Level Zero was organized in smaller booths with a playground. A playground was designed to show the achievements of various startups. IoT technology leveraged for building smart houses that can scale to smart cities by linking a ton of devices incorporated in data-hungry applications. On one side you could see a travelling salesman algorithm adapted for event management, like the conference organisation. It solves a problem of finding the best way to the desired booth. On the other side, e-health apps seem to be very popular.
For me, the most dominant one was Level One, reserved for Satellite and VSAT providers with big booths and blazing company name screens: SES Networks, Speedcast, Newtec, Intelsat, iDirect, etc.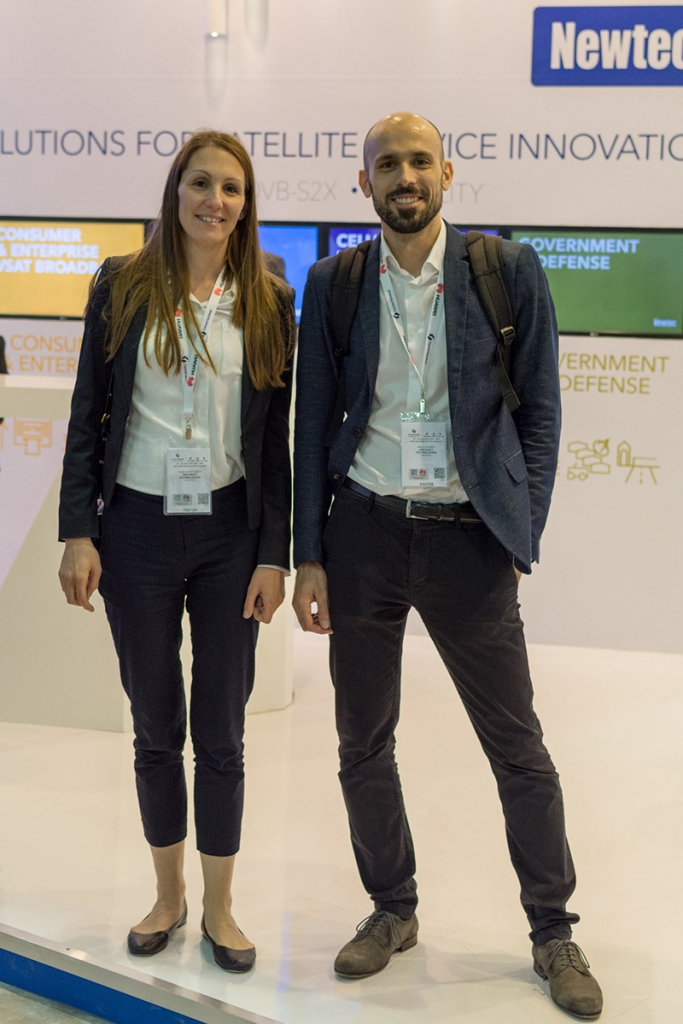 There was a lot of antenna manufactures, Intellian, KNS, AQYR, etc. mainly presenting automated antennas. The complex antennas that require minimum human interaction to be commissioned to a network.
Ground equipment is becoming more mature and affordable, facing demands from newly launched satellites. You can see how HTS capacity affects the ground segment. Of course, differentiation depends heavily on the fact if it is GEO or lower earth orbit constellation and whether or not satellites share an intra-satellite link. If they share a link, it is sufficient to have one gateway like, e.g. Iridium. If they don't share the link, you are facing different challenges like O3b.
The top level was full of hypes. It revealed all secrets for big data science, cybersecurity, the blockchain, AI and supercomputers.
IoT means a lot of data and a great business driver for analytics. Recently, I got a chance to play with IBM Watson. It is cool, but how well does it scale with big data? A standard laptop will probably take a while to suggest the most suitable predictor and provide analytics.
Machine learning algorithms, like deep neural networks, does not scale well, it seems.
Supercomputers help to process this data. Pangea supercomputer usage in oil and gas industry process a dozen underwater images, to reduce unneeded exploration. A spaceborne computer was installed last year on ISS (International Space Station), where it will be tested to endure cosmic radiation. It uses software to lower operations to prevent damage caused by radiation.
The advance time we are facing is showing how software is more and more designed to overcome problems in a broad spectrum of communications. It lasts longer, and it is easier to replace. At Amphinicy, we are developing it especially for the satellite market.
I look forward to seeing all these players next year at Amphinicy boot, of course! :)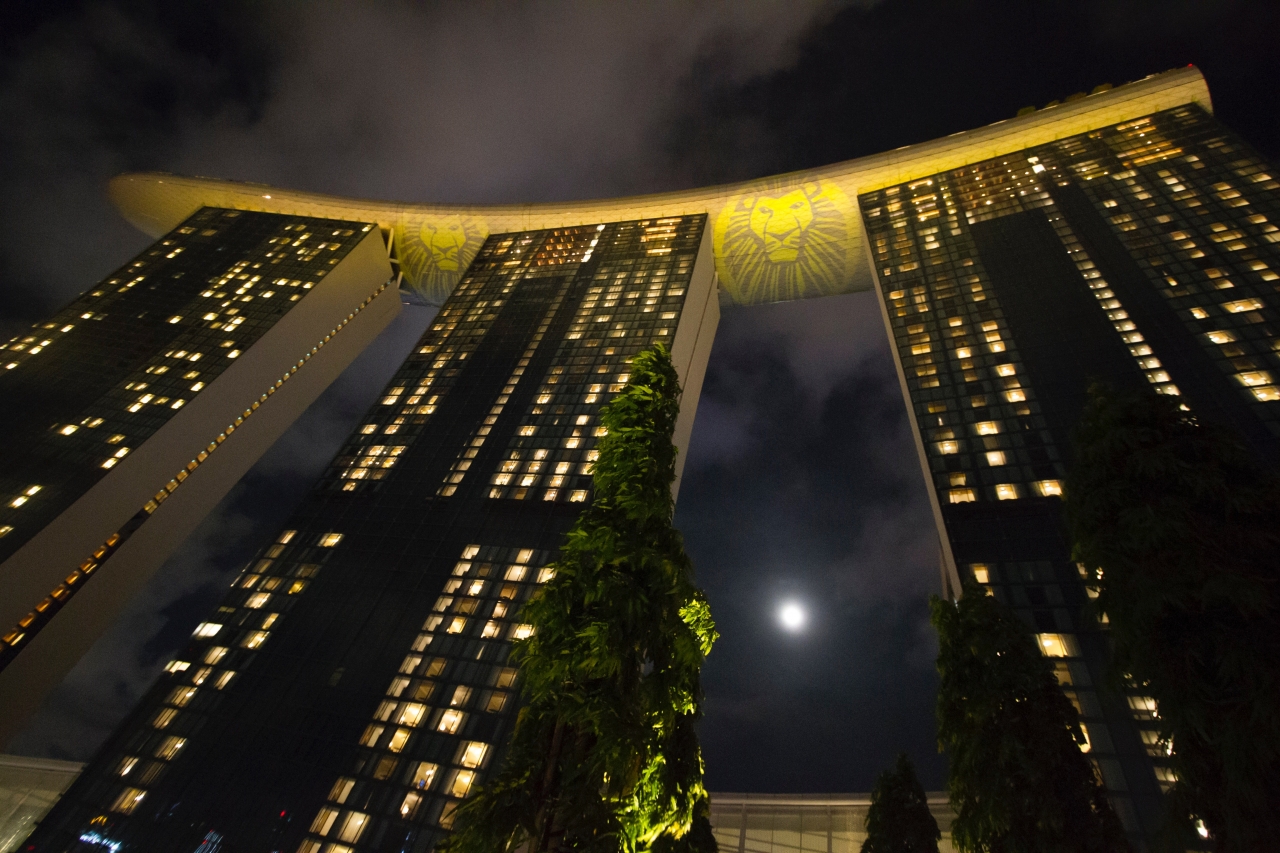 ---
This project has received funding from the European Structural and Investment Funds (European Regional Development Fund, Operational Programme Competitiveness and Cohesion 2014 - 2020).
The content of this blog is under full responsibility of Amphinicy Technologies.