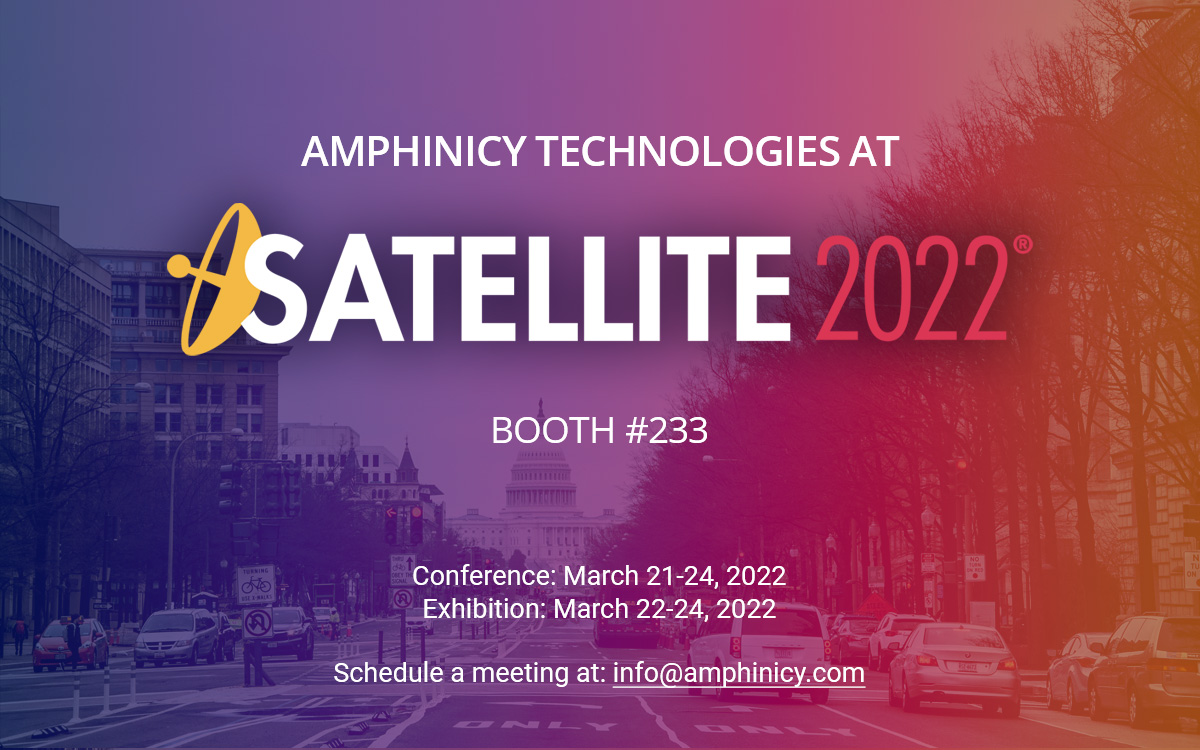 Spring is starting today, and so is the Satellite 2022 in Washington. Our booth at the #satshow will be open very soon, and we look forward to discuss our range of tools with you.
Reach out to us to schedule some personal time where our engineers dedicate their experience and knowledge, and demonstrate the capabilities of #Blink and #Monica for Ground Segment infrastructure and Satellite Systems & Services.
The company's participation at SATELLITE 2022 has been co-funded by the European Structural and Investment Funds (European Regional Development Funds, Operational Programme Competitiveness and Cohesion 2014 - 2020). The content of this article is under full responsibility of Amphinicy Technologies.